Online Zoom Program: Tuesday, Sept. 21st, 7:30 pm
Presenter: Marti Sladek, retired civil rights attorney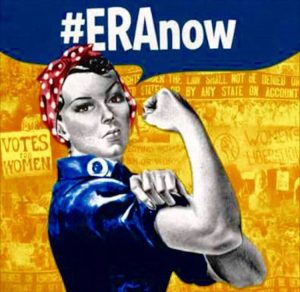 Women have been struggling for gender equity in our Constitution ever since Abigail Adams admonished her husband John to "remember the ladies."  Despite federal and state laws, and wide public support, implementation of the Equal Rights Amendment remains elusive, and courts do not take gender discrimination as seriously as other forms of inequality.
Why is this so difficult?  What can we do about it now?  More information.

Advance Registration is required for this meeting:
https://us02web.zoom.us/…/tZIlde…