April 27, 7:30 pm Book Discussion: The Vanishing Half
Have you read The Vanishing Half by Brit Bennett?
From The New York Times-bestselling author of The Mothers, a stunning new novel about twin sisters, inseparable as children, who ultimately choose to live in two very different worlds, one black and one white. Book discussion will be guided by Elaine Fisher, president of NW Suburban branch.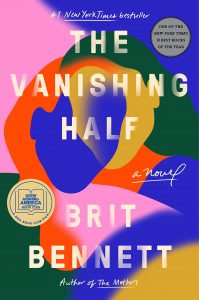 The Vignes twin sisters will always be identical. But after growing up together in a small, southern black community and running away at age sixteen, it's not just the shape of their daily lives that is different as adults, it's everything: their families, their communities, their racial identities.  Still, even separated by so many miles and just as many lies, the fates of the twins remain intertwined. What will happen to the next generation, when their own daughters' story lines intersect?
Here are some of the comments about this book. NAMED A BEST BOOK OF 2020 BY THE NEW YORK TIMES * THE WASHINGTON POST * NPR * PEOPLE * TIME MAGAZINE* VANITY FAIR *
"Bennett's tone and style recalls James Baldwin and Jacqueline Woodson, but it's especially reminiscent of Toni Morrison's 1970 debut novel, The Bluest Eye." —Kiley Reid, Wall Street Journal
"A story of absolute, universal timelessness …For any era, it's an accomplished, affecting novel. For this moment, it's piercing, subtly wending its way toward questions about who we are and who we want to be…." – Entertainment Weekly.

Join the Northwest Suburban and Jane Addams branches for a book discussion on April 27th, 7:30 pm. Advance registration required. Click the link below: https://us02web.zoom.us/meeting/register/tZwkcemsqzspEtPZaDT14PmWCYOY5jUd5u8h
AAUW-IL 97th State Convention – Together Again! All in for Equity
Friday – Saturday, May 6 – 7, 2022
Deadline is April 15th to register for the discounted rate! All the details and registration form are in the Spring Link. Convention location is DoubleTree by Hilton Lisle Naperville – 3003 Corporate West Drive, Lisle, IL
M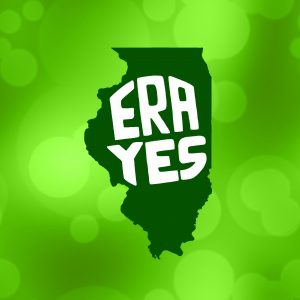 ay 6, 4 pm Friday – Registration
5 pm Happy Hour Social and Convention Opening
Welcome by AAUW-IL President, Lisa Cherry
Keynote by Gloria Blackwell, AAUW CEO: National Update
Dinner
The Queen of Basketball (Documentary-Short Film)
President's Reception

May 7: Saturday Keynote Speaker – Julie Strauss, PhD
Social Media: How is it Transforming our Democracy?
Julie received her Ph.D. in American Politics from Northwestern University. Her dissertation examined the unique role women members of Congress have had on public policy. Prior to entering graduate school, Julie spent two years on Capitol Hill working for elected officials. She received her undergraduate degree in social science from Wesleyan University. She currently lives in Evanston with her husband and two children.
Taking Theory to Reality: DEI Panel
Diversity, Equity, and Inclusion training is offered in many settings. What does it take to
move DEI training from theory to reality? What does it take to have effective policy and programs in government, schools, and businesses? Our expert panel will share their experience, knowledge, and practical application of DEI.
Dr. Harriet Hope Lewis, PhD
Founder/CEO of Konensens Development Inc, a boutique consultancy
that furthers equity and inclusion through CRS/DEI training and support,
International trade, and tourism development.
Dr. Rebecca Gordan, EdD
Assistant VP of for Equity, Diversity, and Inclusion at North Central College.
Dr. Geneace Williams, JD, PhD
Diversity Equity and Inclusion Manager of the City of Naperville.
Dr. Donna Kiel, EdD
Professor in the Department of Leadership, Language, and Curriculum at DePaul.
Lunch & Business meeting, awards, officer election and public policy reports (including the ERA).
Challenges to Intellectual Freedom: It's not just about banning books, American Library Association
Branch Development: Using AAUW's Mission to Gain Community Recognition, the Elgin Branch, Naperville Area Branch, and Naperville's Issues Action Team (I-ACT)
Closing/Wrap Up and Raffle