Nov. 13, 10:30 am – 12 noon: AAUW Fellows & Grantees
Meet three outstanding women, recipients of our AAUW Fellowships or Grants. Melissa Mister, Project Director, After School Matters, Ramael Ohiomoba, Selected Profession Fellowship, Jenny Lopez Alvarado, Career Development Grant. Advance registration link: https://us02web.zoom.us/meeting/register/tZYqcuCgrTspH9N2j-ZRbS-2XwhofSNl56LP
Nov. 17th, 7:30 pm  Human Trafficking, Right in Our Backyard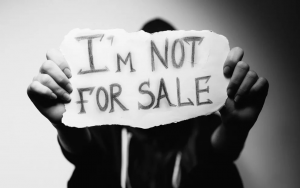 Women are 90% of victims of sex trafficking which is a form of modern slavery. Trafficking is happening right here in Chicago and the suburbs. This program will present victim statistics, how to recognize a victim, methods being used to recruit young women, and what we as community members can do to prevent trafficking. Program is open to the public.
Advance registration link: https://us02web.zoom.us/meeting/register/tZIsf–uqjMvE9cu_C4LDW9qdVouh8jx5_pD
Presenter: Priscilla Cruz, Midwest Prevention Advocate at SelahFreedom, B.S. of Psychology, SelahFreedom, Bringing Light into the Darkness of Sex Trafficking.